News
Foster a Business Mindset with Bridging the Gap Classes
Published:
December 14, 2020
Learning to adapt is more important now than ever. But with so many educational options out there for professional photographers, which ones will truly help you grow as a small business owner?

Imaging USA is unique among photography conventions because it goes beyond giving you just technical skills and creative inspiration. Bridging the Gap classes at Imaging USA are designed to teach photographers how to move forward in business with confidence, courage, support, and financial know-how. These classes are for all working photographers who want to grow sustainable businesses, no matter where they are in their careers. These sessions focus on:
What has changed in the photographic industry
How to attract the right photography clients
How to overcome your business fears
What it takes to conquer in-person sales
What clients' expectations and needs are
The sessions are led by photography industry insiders, marketing professionals, and sales gurus. This diverse collection of viewpoints gives you several perspectives on how to succeed in your business and on your terms. Gain a new perspective on being an entrepreneur and foster a success-oriented mindset with these one-of-a-kind classes.

View 2021 Bridging the Gap Schedule
Bridging the Gap classes are sponsored by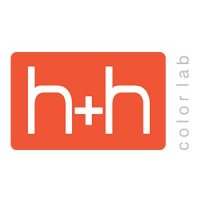 To see all classes available to you, view the Schedule page.

Keep scrolling for a preview of the Bridging the Gap classes taking place on Tuesday, January 19:

10:00 am - 11:00 am
Branding Through Storytelling
Melanie Deziel

Content is an increasingly important marketing and branding tool for reaching, engaging, and retaining clients, and yet, few of us were trained to be content marketers. Using a simple and flexible framework, this session will get your creative juices flowing and teach you how to generate a seemingly endless number of unique and compelling content ideas to build your personal brand or that of your studio. Even better, the systems you'll learn here can be replicated time and again, whenever you need content ideas for new offerings, programs, services, events, or something else.

11:30 am - 12:30 pm
Break Through Negativity Bias with a Solid Brand Story
Robyn Hatcher

Ever wonder why the moment before you're about to present an important proposal or meet with an ideal prospect, you suddenly remember that shoot that went terribly wrong? Or that client who still owes you money? Trust me, you are not alone and there's nothing inherently wrong with you. Our habit of focusing on the negative has roots in evolution and in our innate drive to survive. Scientists call this phenomenon "negativity bias." Learning to recognize and handle negativity bias can make all the difference when it comes to maintaining and growing your business. In this interactive program, Robyn will:
Explain the science behind negativity bias
Give actionable tools and strategies to overcome it
Help you identify and own your unique brand value
Help you create a solid "Brand Hero Story"
Creating and sharing your "Brand Hero Story" will not only attract clients who want to work with you, it will arm you with solid, unshakable confidence to keep the negativity bias at bay.

2:30 pm - 3:30 pm
Discover the Beauty in Conflict
Susan Clarke, CrisMarie Campbell

In this talk, you'll learn the:
Three things you're doing that are likely making conflict worse
Simple, tactical tools to settle your high emotions in the midst of conflict
Two magic ingredients that will turn a conflict in a click
The key to dealing with defensiveness (yours or theirs!)
Weddings, baby's first photo, and family holiday shots are highly emotional and conflictual times even for the best of us. Conflict is a natural ingredient for creativity—whether it's in the picture, or all-around taking it. You can learn to harness that energy to take the creative masterpiece. There is nothing you, and we, can't do from an embodied place of inspired action!

4:00 pm - 5:00 pm
What High Performers Do Differently: How to Fascinate from First Impressions to Lasting Value
Sally Hogshead

What separates certain professionals from the rest of the pack? Is it skill or knowledge? Expertise or seniority? Or is it simply charisma? Turns out, it's none of the above. In her decade of research inside hundreds of companies, Sally Hogshead discovered a new trend. High-performers communicate differently and the most valued professionals consciously decide to over-deliver in select ways. As a result, they become difficult to replace, because they emphasize their natural traits. They earn advocates in the workplace and customer base and become irreplaceable. In the case of entrepreneurs, they remain in demand even after raising fees and prices. Just as the most successful brands differentiate themselves, so do the most successful people.

During Sally's closing keynote speech, you will:
Discover the top four traits of high-performing personal brands and pitfalls to avoid
Recognize the signs you are (or are not) perceived as a high performer
Identify your top two unique personality advantages
Describe, measure, and improve how you add value
Remember: this year, you can replay classes on-demand through January 31, so you don't have to miss a moment of all of the inspiration, insights, and education that Imaging USA has to offer!

Register for your All-Access Pass today!