Session Details
Boudoir Option 2 of 3: Full-Day Boudoir Workshop featuring Brittnie Price and Shannon Dougherty
Speakers:

Brittnie Price

,

Shannon Dougherty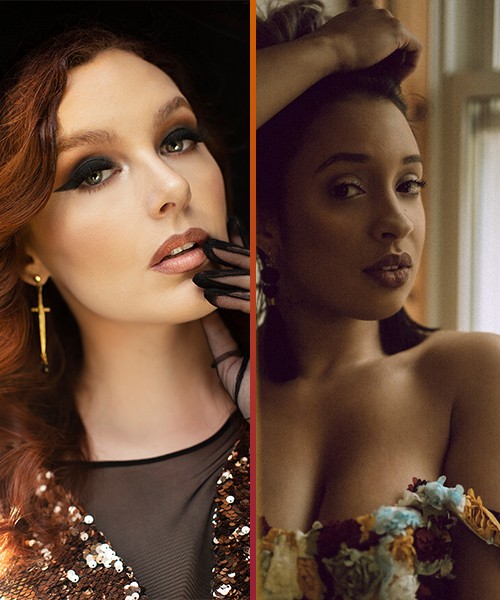 Session Time: Jan 27th 10:00 am - 5:00 pm EST
Location: KICC|M107, Main Concourse
Track(s):
Description
Sponsored By:
We are so excited to bring you this dynamic, full-day workshop, sponsored by The Boudoir Album. You'll experience the best of both worlds – great takeaways and inspiration from the platform, as well as the opportunity to photograph alongside these remarkably talented creators. Your day will be divided into two, 3-hour segments. You'll spend 3 hours photographing and portfolio building with instructors then 3 hours in a classroom setting learning from their knowledge and experience.
10:00 am – 1:00 pm (demo/hands-on)
Location - KICC|M107, Main Concourse
Start your day doing what you love most…creating beautiful imagery with the added support of Brittnie and Shannon. You'll be divided into groups where you'll spend 90 minutes photographing the first two models with help from the instructor. Then the second 90 minutes with two different models and instructor. It will be a great time to build variety into your portfolio.
2:00 – 5:00 pm (lecture)
Location - KICC|M108, Main Concourse
Shannon takes the stage from 2:00pm to 3:30pm
Creating Timeless and Editorial Style Photo Sessions for Your Clients
In this class, Shannon will talk about how to add drama and fashion influence to your boudoir and portrait sessions to create magazine worthy images for your clients. In this class, Shannon will talk about topics such as how she creates these photoshoots for her clients, styling, working in a small space, and more.
Brittnie will share her expertise from 3:30pm – 5:00pm
Rebirth: Inspiring Your Artistry & Emotive Portraiture on a Deeper Level
Join LA's premier Emotive Boudoir Artist and Mentor Brittnie Price for an illuminating exploration of the magic, limitless potential plus true impact of our work as intimate photographers when we understand and nourish our relationship with inspiration. How do YOU, the artist, dive deeper into your artistic identity - beyond "bright" vs. "moody,' memorizing poses or leaning on posing guides - and refine your vision to get to the heart of the matter and actually create the emotive, scroll-stopping artwork you dream of sharing? Trade in the cycle of impostor syndrome and looking to peers for inspiration and comparing your work, for a more energetic approach to nourishing your passion and channeling your magic to elevate your artistry and create timeless, inspired artwork - the way only YOU can.