Session Details
Boudoir Option 3 of 3: Full-Day Boudoir Workshop featuring Kelli Marie and Olesha Haskett
Speakers:

Kelli Connor

,

Olesha Haskett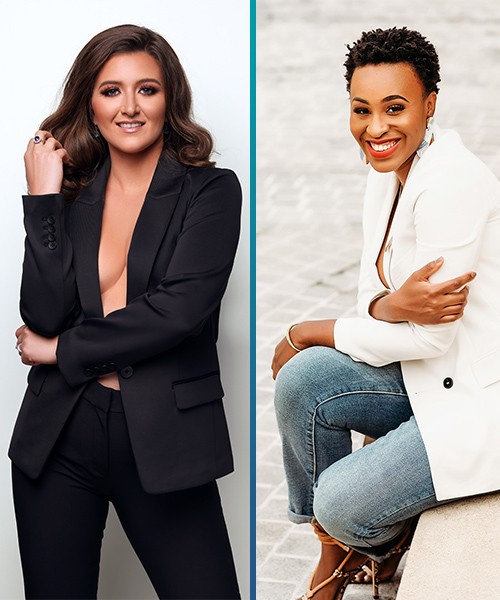 Session Time: Jan 27th 10:00 am - 5:00 pm EST
Location: KICC|M108, Main Concourse
Track(s):
Description
Sponsored By:
We are so excited to bring you this dynamic, full-day workshop, sponsored by The Boudoir Album. You'll experience the best of both worlds – great takeaways and inspiration from the platform, as well as the opportunity to photograph alongside these remarkably talented creators. Your day will be divided into two, 3-hour segments. You'll spend 3 hours in a classroom setting and another 3 hours photographing and portfolio building with instructors.
10:00 am – 1:00 pm (lecture)
Location - KICC|M108, Main Concourse
Kelli Marie takes the stage from 10:00am to 11:30am
The Business of Boudoir
In this class, Kelli Connor will teach how she runs a $700,000+ a year boudoir studio that keeps her clients coming back time and time again. Get insight on systems and processes that help her and her 2 associate photographers photograph over 175 clients annually out of one studio location. Kelli will also be going over her pricing sheet and sales process that keeps her studios average sale over $5000.
Olesha Haskett will wow you from 11:30am – 1:00pm
Real Talk: Things Your Black Clients Want You To Know
Let's get real about how race impacts boudoir photography in the way we capture, relate and cater to our Black clients. This is will be a real conversation about hair, make up, colorism, ethical retouching and performative allyship.
2:00 – 5:00 pm (demo/hands-on)
Location - KICC|M107, Main Concourse
Right next door are the shooting spaces. You'll be divided into groups where you'll spend 90 minutes photographing the first two models with help from the instructor. Then the second 90 minutes with two different models and instructor. It will be a great time to build variety into your portfolio.