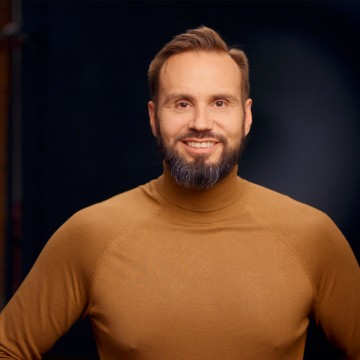 For over 20 years Chicago photographer & director John Gress has created stunning photography and videos for some of America's largest companies and international media outlets. His work has included national lifestyle advertising, portraits and videos for the beauty industry, and action photography of professional athletes. Professional Photographer Magazine called Gress "one of the nation's foremost experts on lighting." His unique resume has allowed him to develop a dynamic style that produces striking visuals whether they are produced in the real world or in his Chicago, Illinois studio.

As a commercial photographer, Gress has worked on advertising and public relations campaigns for many Fortune 500 companies. His clients and marketed brands have included Airborne, Avon, Ben & Jerry's, Best Buy, Burger King, Chrysler, Cialis, Clairol, Dodge, ESPN, Hyatt Hotels, Hershey, Hyundai, Lexus, Lufthansa, Mattel, Merck, Microsoft, Midas, Miller Coors, Nabisco, Nike, Ocean Spray, Reebok, S.C. Johnson, and Sam Adams. Film and video clients have included Hyatt Hotels, Namaste Laboratories, Napa Auto Parts, WebMD, and NPR.
Chicago Photographer Gress' work as a photojournalist has appeared in major publications around the world, including Der Spiegel, Le Monde, Time, The New York Times, The Times of London, The Washington Post, and Sports Illustrated. He has covered almost every major sports championship in North America and the 2004, 2008, 2012, and 2016 US presidential elections. In 2007, he was named a finalist for the National Press Photographers Association's The Best of Photojournalism Sports Photojournalist of the Year competition.
Gress' interest in photography began in his native Oregon when, at age 14, he took his mother's Vivitar point-and-shoot camera to summer camp. He enrolled in his first photography class during his freshman year of high school, and by his senior year was covering major events for the Associated Press. In 2000, he received a bachelor's degree in Political Science from Portland State University.