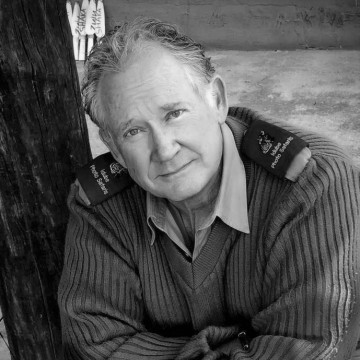 Kevin Dooley is an award-winning Wildlife, Portrait, and Wedding Photographer who grew up in Placitas, New Mexico. Kevin's interest in photography began at the early age of fourteen with the Christmas gift of a 35mm camera. Working as an assistant photographer and darkroom technician in his father's portrait studio was the beginning of a lifetime career in photography. At the age of eighteen, he enlisted in the US Navy and served onboard an aircraft carrier. After completing his service, he returned to New Mexico and opened his own photography studio in Albuquerque. During the thirty-seven years, the studio has been in operation, it has received numerous awards. His passion for wildlife photography and for Africa led to his safari adventures and he and his wife, Tricia Dooley, eventually opened Idube Photo Safaris. Kevin is a certified FGASA (Field Guide Association of South Africa), wildlife guide and takes guests from all over the world on amazing photographic and sightseeing safaris in Africa, Alaska, India, Brazil, and other destinations. He teaches both wildlife and portrait photography workshops, helping both the advanced and the beginner.
Africa has always had a special place in Kevin's heart. He thrives on sharing this amazing place with others. Teaching about wildlife, the trees, and the history of wild Africa. Everything from the sunrise to the safari camps and the adventurous stories that are shared around the evening campfires. These are unique places that he loves to share and experience with the travelers that accompany him.
Kevin is also a strong humanitarian. Utilizing his photography to both encourage people and to help them grow in the love of life and nature. He takes the unique approach of teaching photography with the aid of emotional impact and feelings, taking people on a journey into their images by way of their personal experiences both past and present. Allowing one's true artist to appear in a natural and real way. To be discovered and rediscovered with every new photograph. To be encouraged with every new dream, to be led on a journey of learning how to make those dreams real.