About Louisville
Music, Food, & Attractions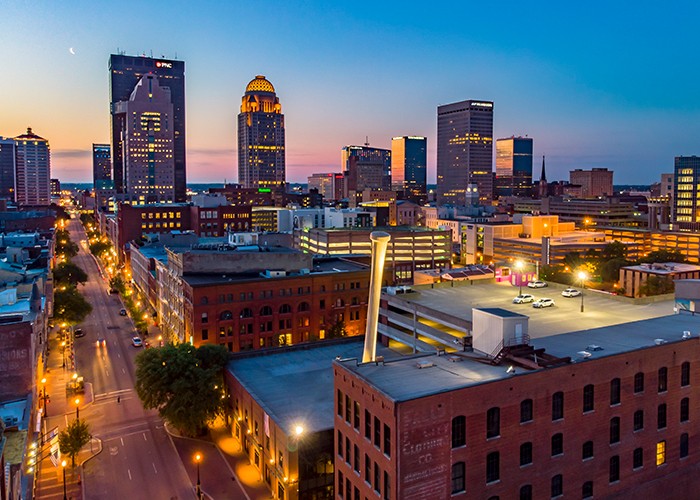 Dining, Cultural Experiences, & Attractions
Derby City, River City, Gateway to the South. Whatever you call it, you can also call Louisville the home of Imaging USA, when thousands of photographers from around the world will take over the Kentucky International Convention Center January 28–30, 2024.
There's so much to do in this historic city with great food, cultural experiences, and attractions around every corner.
Louisville's Top Travel Tips
Attendee Discounts
An exclusive discount program for convention attendees. Take advantage of special offers and discounts from some of the Louisville's most popular sites.
Bourbon & Blush Spa
Show your badge at Bourbon & Blush Spa to get 10% off all services booked at least one week prior to the appointment date or complementary bourbon foot scrub with any service. 
Travel Discounts
For airline and airport parking discounts visit the Getting There page.
Dining
Louisville is a city that takes its dining scene seriously. With a mix of high-end restaurants, casual eateries, and food trucks, Louisville's food scene is both diverse and delicious. If you're wondering where to start, you can check out this list of downtown eateries. Customize your list depending on the kind of food, price range, and location you're looking for. Take some time to explore–you never know what delicious surprises you might find!
 
Bourbon, Burgoo, and Beyond
Louisville is home to many distilleries and bourbon bars. Visit the incredible Brough Brothers Distillery, the city's first Black-owned bourbon distillery in Kentucky. For a great view of the Louisville Skyline, tasty bites, and mouthwatering mocktails, check out Copper & Kings Rooftop Bar & Restaurant.
If you're in the mood for a hearty meal and a dose of Kentucky culture, get yourself a bowl of Burgoo. Kentucky's most famous stew dates back pre-Civil War and was invented by a French chef. The stew typically has at least 3 different meats and plenty of vegetables such as corn, okra, and lima beans.
Explore the NuLu neighborhood in Louisville for a variety of cuisine options from Creole, Mediterranean, Italian, and Southern. Keep your eyes peeled for classic Louisville munchies, such as Derby Pie. It's an embellished pecan pie with a sticky sweet filling made with bourbon and chocolate chips, covered with pecans and a pastry crust.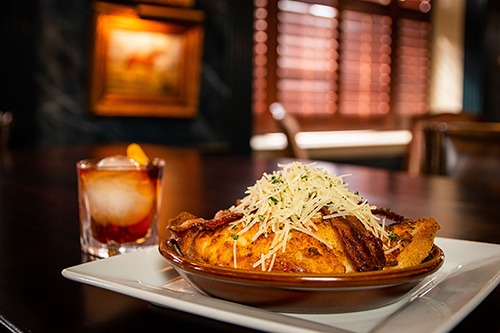 Cultural Experiences
Louisville is a city that celebrates sports, with a rich tradition of baseball and horse racing. There's also a vibrant art scene to explore with museums, galleries, and performance venues.
Louisville Slugger Museum & Factory
The Louisville Slugger Museum and Factory is a must-visit attraction for baseball fans and history buffs. The museum offers a fascinating glimpse into the history of baseball and the manufacturing process of the famous Louisville Slugger bats that have been used by legends such as Babe Ruth, Hank Aaron, and many others. Take a guided tour of the factory and see how the bats are made and explore interactive exhibits that showcase the history of the sport. Whether you're a die-hard baseball fan or just looking for a unique and educational experience, this is sure to be a hit (pun intended).
Muhammad Ali Center
The Muhammad Ali Center is a world-class attraction located in along the Ohio waterfront in downtown Louisville, dedicated to the life and legacy of the famous boxer and humanitarian, Muhammad Ali. The center offers an interactive and immersive experience that explores Ali's life and career, as well as his impact on the world. Explore exhibits that showcase Ali's boxing career, his activism, and philanthropy, as well as his influence on popular culture. For anyone interested in sports, history, or social justice, this is a must-visit destination.
Speed Art Museum
The oldest and largest art museum in Kentucky. View the world-class collection of over 17,000 objects spanning 6,00 years of art history, including works from Rembrandt, Botticelli, Monet, and Picasso. The museum's collection also includes a large collection of American art, including works by regional artists like Mary T. Huff and Julius Friedman. The museum is located on the University of Louisville campus in the historic neighborhood of Old Louisville, making it easy to combine a visit to the museum with other local attractions, such as Churchill Downs or the Kentucky Derby Museum.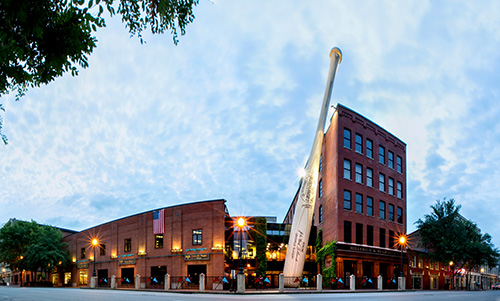 Attractions
Many of Louisville's attractions and areas of interest are conveniently located close to the Kentucky International Conference Center. The city is home to a number of pedestrian-friendly neighborhoods, including downtown, the Highlands, and Old Louisville, where many of city's attractions can be found. For places that require additional transport, Louisville offers buses and a light rail system called the "LouLift."  
Waterfront Park
The Waterfront Park is a great destination for families, outdoor enthusiasts, and anyone looking to relax and enjoy the beauty of the Ohio River. The park covers over 85 acres and features walking paths, murals, fountains, and stunning views of the river and city skyline.
Kentucky Derby Museum
Louisville is home to the Kentucky Derby, the world-famous horse race held at Churchill Downs every year in the month of May. For horse racing fans, the museum is located on the grounds of Churchill Downs racetrack and features exhibits that highlight the history of the race and the horses, jockeys, and trainers who have competed over the years. The museum also features a collection of Derby-winning memorabilia, including jockey silks, trophies, and other artifacts. Visitors can also take a guided tour of Churchill Downs and get an up-close look at the track and its facilities.
The Conrad-Caldwell House Museum
The Conrad-Caldwell House Museum is a historic home located in the heart of Old Louisville, Kentucky. Built in 1895, the home is a stunning example of Richardsonian Romanesque architecture, with its distinctive turret, stained glass windows, and ornate woodwork. The museum offers guided tours that take visitors through the home's 10,000 square feet, showcasing the elaborate details and furnishings of the Victorian era.