About Nashville
Music, Food, & Attractions
Music City, Twangtown, Nash Vegas. Whatever you call it, you can also call Nashville the home of Imaging USA, when more than 10,000 photographers from around the world will take over the Gaylord Opryland Resort and Convention Center in Nashville!
There's so much to see and do in this bustling Southern city. You'll find great music, food, and attractions around every corner!
Dining
Nashville is a foodie paradise. Between the brunch cafés and late-night lounges, there are just so many options. If you're wondering where to start, you can check out this list of downtown eateries. You can customize this list depending on the kind of food, price range, and location you're looking for. So take some time to explore - you never know what delicious surprises you might find!
Food Trucks
If you like a huge variety of food on the go, check out Nashville's epic food truck scene! More than 70 trucks currently navigate the city's streets, from gourmet grilled cheeses to loaded donuts… which means your next great meal is right around the corner. Don't worry about searching, though; there's an online map that always shows you the way.
Nashville Hot Chicken
We'd be remiss if we didn't mention Nashville Hot Chicken! Considered the food staple of Nashville, this crispy phenomenon is fried chicken marinated with spicy cayenne pepper and served with pickles and white bread; it just doesn't get more Nashville than this! You can find it just about anywhere in Music City.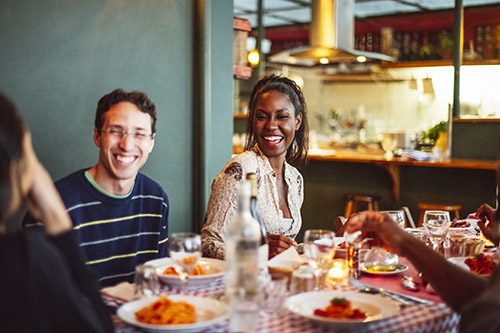 Music
Nashville's music scene is world renown, chock full of venues big and small all throughout the city.
Grand Ole Opry House
Conveniently located across the street from the Gaylord Opryland Resort & Conference Center, the Grand Ole Opry holds the title as Tennessee's number one attraction. Country's most famous stage is open for tours, or you can catch a performance from some of country music's biggest stars. This is a "can't miss" attraction for country music fans!
Honky Tonk Highway
Also known as Lower Broad, this strip of Broadway in Downtown Nashville is home to dozens of honky tonks. For non-natives, a honky tonk is an establishment with at least one stage, cold drinks, and daylong partying that lasts well into the night! The best part about Honky Tonk Highway? There's no cover charge to enter any of the venues. That means you can catch authentic Nashville music, live and for free until 3 am! It just doesn't get any better than that folks!
Ryman Auditorium
This National Historic Landmark has a rich history dating back to the 1800s. Originally built as a house of worship, the Ryman stage has hosted legends like Charlie Chaplin, President Theodore Roosevelt, Helen Keller, and Johnny Cash. This birthplace of bluegrass music holds tours daily, with frequent live music shows to boot.
Country Music Hall of Fame and Museum
The Country Music Hall of Fame is one of the world's largest music museums with the largest collection of country music artifacts anywhere. There are multiple galleries, theatres, and exhibits that honor country musicians from the past and present. Take a tour or explore the museum at your own pace: the choice is yours!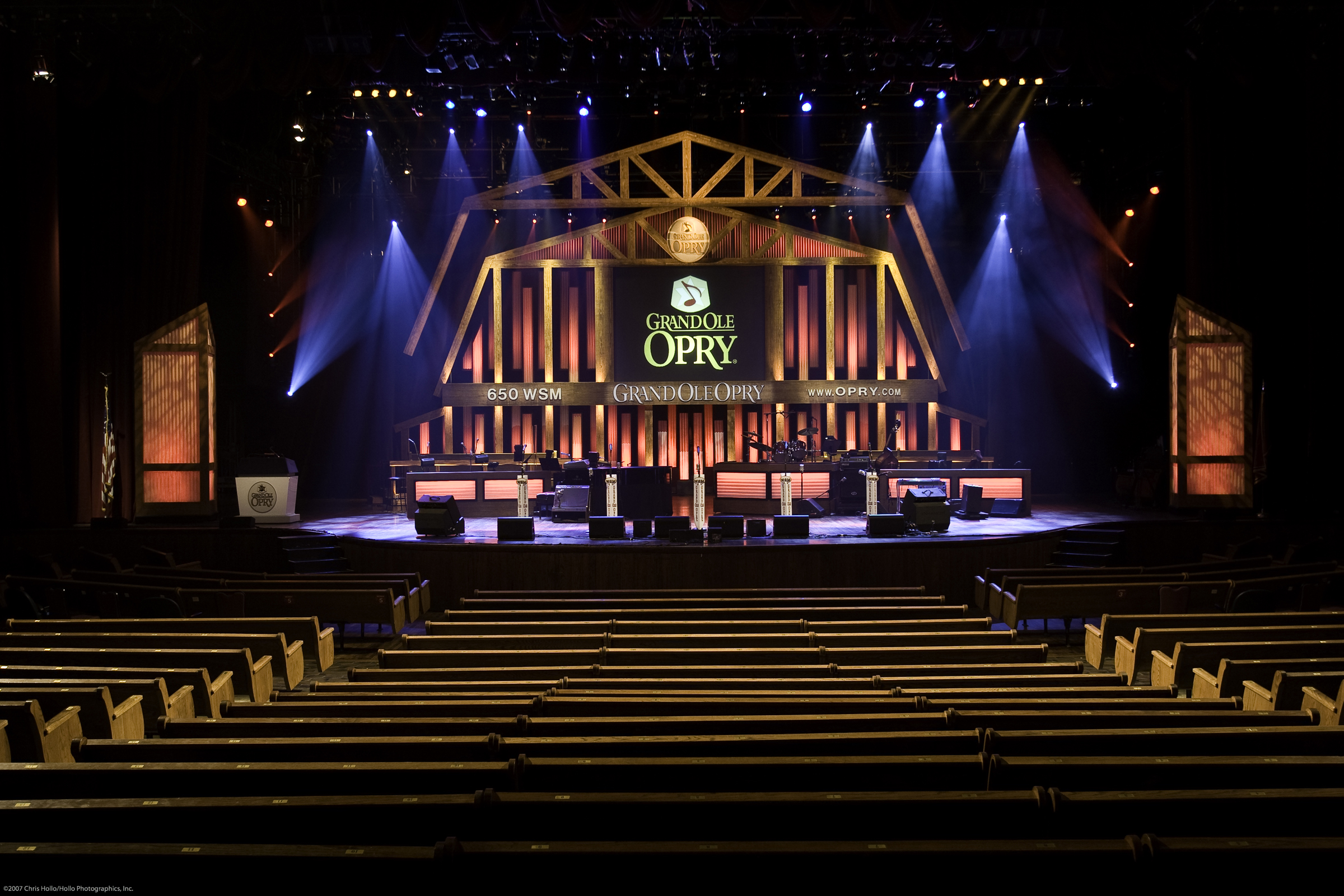 Attractions
With a thriving music scene and deep southern history, there are tons of things to explore in Nashville.  Navigating the city is a breeze as downtown is pedestrian-friendly, while busses, taxis, and shuttles make long-distance travel easy. Whether you want to learn something new, take in some live music, or explore the city's natural beauty, there's no shortage of things to do in Nashville!
Centennial Park
Relax and take in Nashville's natural beauty in this 132-acre public park. Centennial boasts a replica of the Athenian Parthenon, walking trails, lake, gardens, sand volleyball court, dog park, and art center. It's a nice escape from the hustle and bustle of the city, but still offers free Wi-Fi so you can stay connected.
The Music City Walk of Fame  
Visit Nashville's Music Mile to stroll through a landmark tribute to those from all genres of music who have made a significant contribution to the music industry with connection to Music City. Inductees include Elvis Presley, Jimi Hendrix, Reba McEntire, Emmylou Harris, Little Richard, Hank Williams, Vince Gill, The Crickets, Kings of Leon, Barbara Mandrell, Wynonna Judd, Roy Orbison, and more.
Opry Mills
The largest outlet mall in Tennessee, Opry Mills features more than 200 designer outlet stores, plus (in true Music City fashion) live performances and musical entertainment on Opry Mills' Entertainment Stage.