Exhibitor Resources
Get Ready For the Expo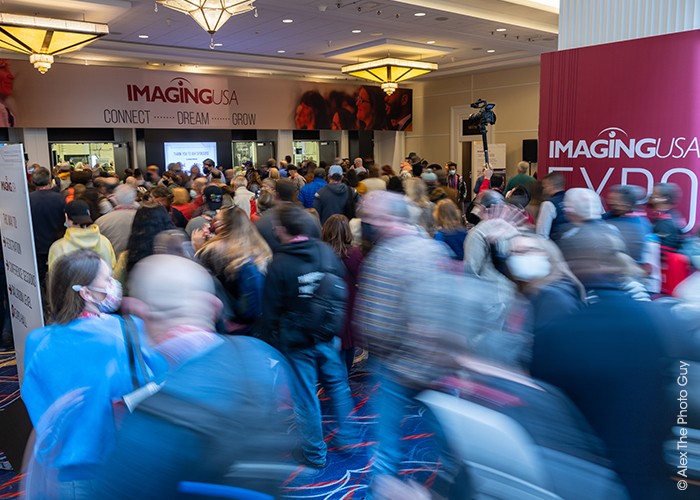 Thank you for exhibiting at Imaging USA.
Below you'll find all the resources you need to assist with pre-show and onsite planning to ensure you have a successful experience.
If you are interested in buying exhibit space or additional sponsorship opportunities, find more details and contact information on the Become an Exhibitor page.


Get Started:
If you are an existing exhibitor and have questions to help with your planning, please contact:
Lakisha English
Events Exhibits Manager
404-522-8600 ext. 238 | lenglish@ppa.com
 
To purchase exhibit space or for sponsorship opportunities please contact your sales rep:
Kalia Bonner
Director of Sales and Strategic Alliances
404.522.8600 ext. 248 | kbonner@ppa.com
Fax: 404.614.6406
Francine Osora
Central & Eastern Regional Manager
404.522.8600 X 211 | fosora@ppa.com
Fax: 404.614.6406
Brian Sisco
Western Regional Manager
404.522.8600 ext. 230 | bsisco@ppa.com
Fax: 404.614.6406
Pre- and Post-Show Email Marketing
Imaging USA Exhibitor E-mail Usage Policy 
The Imaging USA attendee e-mail list is only available to Imaging USA exhibitors. Complete this e-mail usage agreement and send the completed form to kbonner@ppa.com. Please note we can only release the list to a third-party agency that will send the e-mail out for you and then destroy the list afterward. This process protects the list from being misused and ultimately upholds its value. Also, keep in mind that this is the only way to keep to the letter of the law of the current CAN-SPAM Act.
PPA's Email Service Provider
PPA uses the e-mail list by working with Statlistics. This company has agreed to provide this service for only $125 per broadcast, paid directly to Statlistics. We prefer you to use this agency to send out your e-mail broadcast. 
Attendee List Scam Warning
As with many large conferences and trade shows, unauthorized companies are contacting Imaging USA conference attendees and exhibitors claiming to represent Imaging USA offering attendee lists. Under PPA's privacy policy, Imaging USA and PPA do not share information or make information available for purchase to any third party. Scammers offering to sell these lists often aggregate information based on web crawler or email "scraper" programs searching for the "@" sign in email addresses posted on various websites (including LinkedIn and Facebook). While this is illegal in most countries, it does not prevent scammers from doing so. The best way to prevent yourself from receiving these emails is to protect your information, and if at all possible, do not post your email online. Please do not engage with and/or purchase any list from any company claiming to have use of the Imaging USA database, attendees, or contact information as it puts your and others' contact information at risk. Imaging USA never sells or provides email addresses, yet this may not prevent attendees from receiving these fraudulent "contact lists" emails. We ask you to block these emails and report them as spam.