Imaging USA Hotels
Hotels
Reserve your room early to lock in our discounted rate. Our room block will sell out!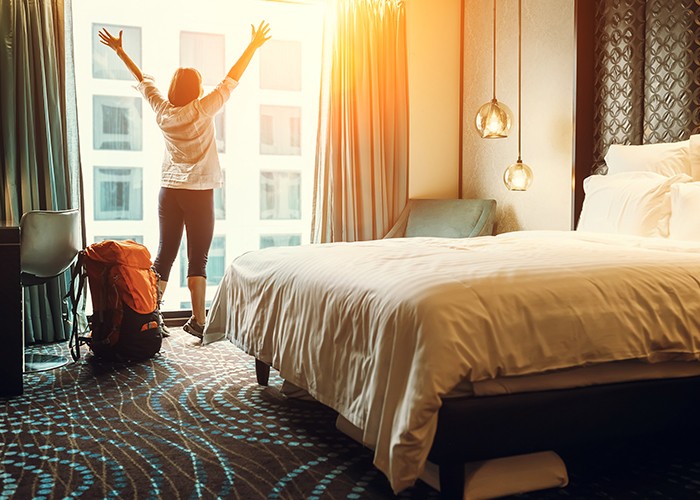 Host Hotels
We've contracted with six downtown properties all within walking distance of the convention center. Limited rooms are available at each property, so reserve your room early to lock in the lowest rates and best locations.
Use the link below to see our special rates and amenities available at each hotel.
Reserve Your Room Here
Hotel Discount Cutoff Dates
Louisville Marriott Downtown: Wednesday January 3, 2024
Hyatt Regency Louisville: Wednesday January 3, 2024
Omni Louisville Hotel: Tuesday, December 26, 2023
Springhill Suites, Louisville Downtown: Wednesday, December 27, 2023
Hampton Inn Downtown Louisville: Wednesday, December 27, 2023
Fairfield Inn & Suites, Louisville Downtown: Wednesday, December 27, 2023

Why Should You Stay at the Imaging USA Host Hotel?
Keep your registration fees low!
By staying at the official Imaging USA host hotel, you're helping to keep registration fees down! The hotel provides complimentary meeting rooms for Imaging USA if, and only if, we meet the required minimum guest rooms in our hotel contract. Otherwise, Imaging USA must pay for meeting rooms as well as for each room we fall below the minimum—and registration fees will go up! So stay with us and save!
Networking opportunities!
By staying at the host hotel, you're at the epicenter for everything Imaging USA. Social and networking opportunities abound, and you don't even have to go anywhere to find them. They're all right here!
Save on transportation!
If you're not staying at the host hotel, chances are you'll have to spend money on a taxi or parking to attend some of the events. Why bother? Stay here and be at the center of it all.
Hotel Scam Warning
Large conferences and events often become targets for companies seeking to take advantage of the attendees. There are third-party companies that will contact our attendees to sell hotel reservations. These third-party "pirate" companies create websites and they conduct email and phone call solicitations offering specially discounted hotel rooms for conventions, including Imaging USA. Often these discounted rooms do not exist. The primary objective of this solicitation is to obtain your credit card information.

We ask you to block these emails and report them as spam. PPA and Imaging USA have no affiliation with any other company and our negotiated Imaging USA hotel rates can only be accessed directly through our hotel reservation link on the Imaging USA website. 

If you have any doubt, please contact PPA at (800) 786-6277 and ask to speak to the Events Department.