Become a Student Volunteer at Imaging USA
Opportunity Awaits!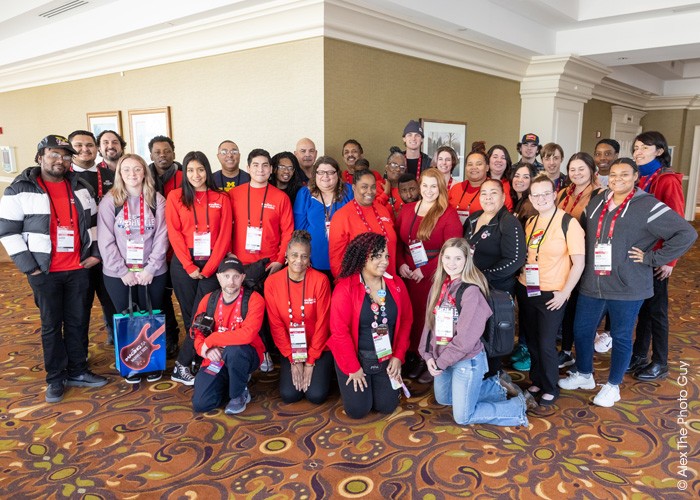 Want to...
Be immersed in professional photography for 3 full days?
Meet and network with 1000s of photographers?
Elevate your art and open up opportunities for your future?
You can do all that—FOR FREE—as an Imaging USA Student Volunteer!
Join the fun! Volunteer your time, January 28-30, 2024, in Louisville, Kentucky, and assist Imaging USA staff and attendees to help them make the most of the conference.
PERKS OF VOLUNTEERING:
All-paid lodging for 4 days and nights
Networking with thousands of photographers
Sunday Welcome Party
An exclusive student program and portfolio review
Classes with some of the most successful and renowned photographers
A giant trade show with Imaging USA-only discounts and deals
Thousands of award-winning images at the International Photographic exhibit
Saturday dinner for Student Volunteers
Food voucher to cover most meals
Lots of memories, fun, and more!
You can even win a 1-year Full PPA membership for outstanding performance as a volunteer!
READY TO VOLUNTEER?
For early consideration, complete the application below.
After your application is processed, PPA will contact you to set up a video/phone interview.
If selected, get ready for 3 fun-filled days of education and networking!