Imaging USA Kickstart Scholarship
Go Free to Imaging USA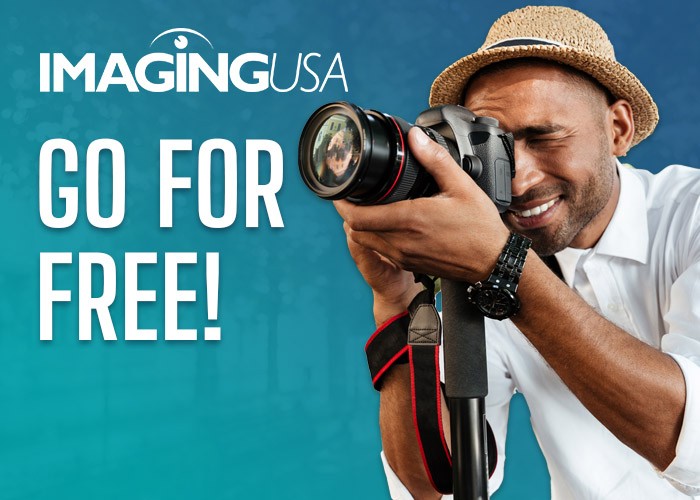 Apply now for an Imaging USA Kickstart Scholarship
Applications close October 31, 2023
Eligibility
The photographer may be a full or part-time photographer and must be an active member—any membership type—of Professional Photographers of America (PPA).
The scholarship will be limited to members who have not previously received a PPA Scholarship.
Criteria
Applicants may only submit one scholarship application per year. Applications must be submitted by October 31, 2023. An individual may not receive this scholarship more than once. Recipients will be announced on November 27, 2023.
Award
PPA will award 4 scholarships ranging from $299-$999 per award. Scholarships are awarded to the individual member and not the studio. Scholarships may not be transferred to a studio employee or any other member.
Each recipient will receive a free all-access pass to Imaging USA 2024. They will also receive a complimentary registration to attend one of the following Pre-Convention educational opportunities at Imaging USA:
1 full-day Pre-Convention Class or 2 half-day Pre-con Classes (up to $205 value)
2-Day Business Intensive Workshop ($299 value)
Travel, meals, and lodging will be at the recipient's expense.
Application
Applications may be completed online only at ImagingUSA.com/Kickstart
Upon notification, scholarship recipients will be asked to complete an additional questionnaire, make their pre-con course selection, and submit a web-ready headshot (approximately 1200 x 1200 pixels).
Deadlines
Scholarship applications will open on August 8, 2023, at 8am EDT. Completed applications must be submitted no later than October 31, 2023, at 5pm EDT.
PPA will notify recipients on or before November 18, 2023, and recipients will have 5 business days to accept their scholarship.
Acceptance/Expectations
If a recipient chooses to accept the scholarship, they must notify PPA and make their class selection by the indicated date to ensure availability. The recipient is expected to make their own room and travel arrangements to ensure attendance at the selected seminar or workshop. Recipients will be announced on PPA.com and PPA's theLoop.
If a recipient declines the scholarship, they must notify PPA and a new scholarship recipient will be selected from the pool of applicants.